Do you ever scroll TikTok in your spare time? Then you may have already seen the latest skincare trend passing by: Skin Cycling. With Skin Cycling you divide your skincare products over 4 days to avoid irritated skin and to get better results. We tell you about Skin Cycling and how you can easily apply it yourself.
What is Skin Cycling?
Exfoliating is hot. But when you exfoliate too often, you can damage or irritate your skin. That's why it's important not to do it every day. The Skin Cycling trend helps you with that. With this method, you work with a cycle of 4 days. The first day is dedicated to exfoliation. On day 2, you use a product with retinol. Then you plan 2 "repair days" to give your skin rest and allow it to recover and hydrate. This way you are less likely to get irritations, which will provide you with better results. Easy, right?
Day 1 exfoliating

Day 1 of the Skin Cycling cycle is all about exfoliating. Here you remove (dead) skin cells from the upper skin layer. By removing these skin cells, you speed up cell renewal. The result? A brighter and firmer skin. For example, after cleansing your face, use our PHA Peeling Toner from Benton to exfoliate. This toner will remove dead skin cells and impurities, resulting in hydrated and glowing skin. The Jumiso Yes I am toner with AHA 5% contains glycolic acid and lactic acid to remove dead skin cells. At the same time, the lemon myrtle extract and houttuynia cortada soften the skin.
Do you have more sensitive skin? Then the Purito AHA BHA Refreshing Solution is your go-to product. The glycolic acid in this exfoliant removes dead skin cells and the salicylic acid has anti-inflammatory and antibacterial properties, reducing blackheads, pimples, and redness. 

Day 2: retinol
On day 2, after cleansing your skin, use a product with retinol. Retinol is a form of vitamin A. It accelerates skin renewal and skin repair. Retinol works effectively against skin aging. On day 2, choose the Klavuu Resuve Pearlsation Multi Peptide Cream. This cream contains retinol and it is an anti-aging cream that moisturizes. Do you have more mature skin? Then use the Indeed Labs Retinol Reface cream. This lightweight cream helps firm the skin.
Day 3: repair and hydrate
Day 3 is all about rest. Today you let your skin rest, give your skin time to repair and nourish it by moisturizing it. If you suffer from dry skin, this is the time to take extra good care of your skin. Then choose a cream such as the Pyunkang Yul Intensive Repair Cream or the Pyungkang Yul Black Tea Boosting Cream.
Is your skin naturally not necessarily dry? Then you can also use a cream that is suitable for all skin types. Consider the iUNIK Black Snail Restore Cream or if your skin is a little more sensitive the Dr. Jart+ Ceramidin Cream.
For winter, the Purito B5 Panthenol Re-barrier Cream is the perfect moisturizer.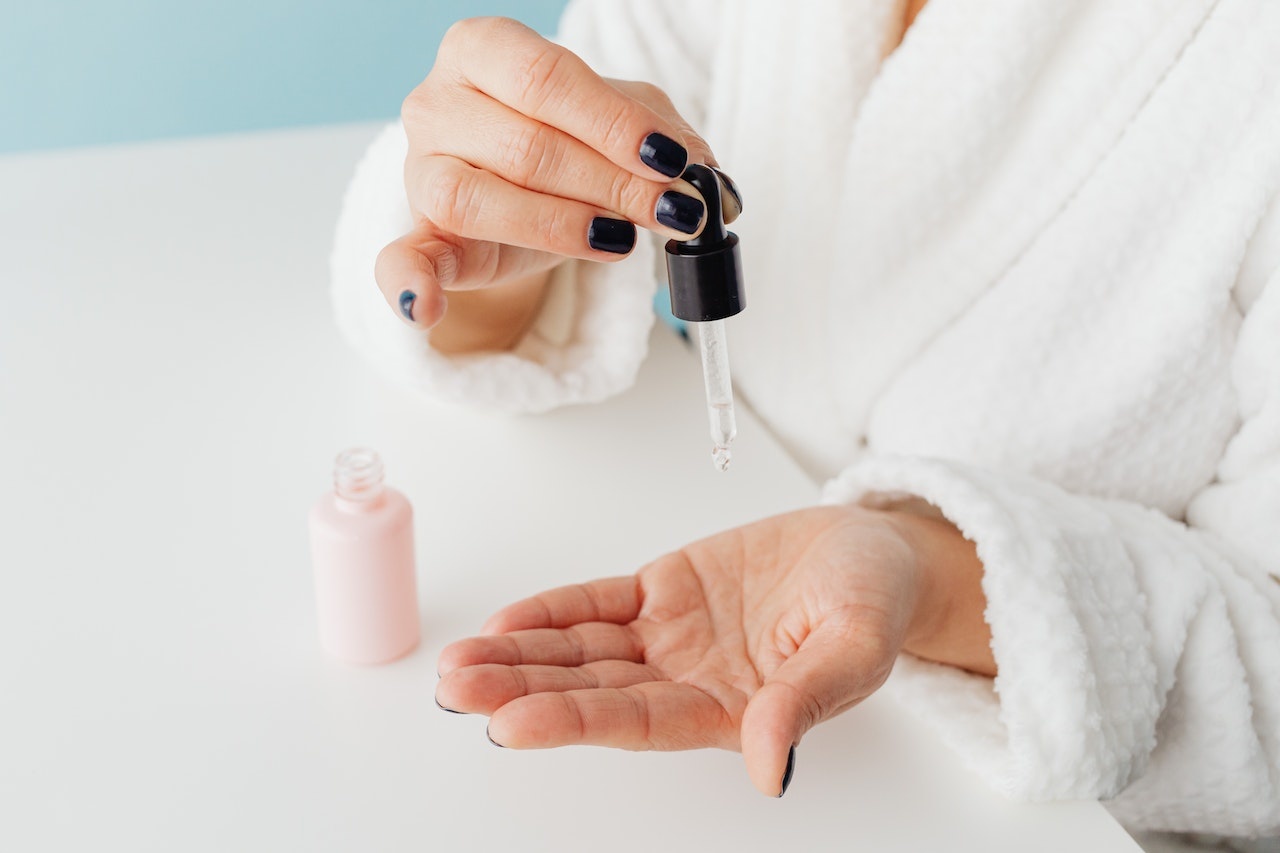 Day 4 repair and moisturize
Day 4 is also all about feeding the skin well and not using heavy products. Tip: also use a mild cleanser to give your skin even more rest. On day 4, we recommend using a nourishing cream again, such as the Purito B5 Panthenol Re-barrier Cream or the Ceramide Ato Concentrate Cream.
You can also use a treatment or essence to add extra hydration to the skin. For example, choose the Extreme Cream Ampoule, the Advanced Snail 96 Mucin Power Essence, or the 1025 Dokdo Ampule.
Is Skin Cycling something for you?
Do you use multiple products or notice that your skin gets irritated easily? Just give Skin Cycling a try! It is always good for your skin to get a rest every now and then. This trend is not only good for your skin, but also for you! Because you use fewer products at a time, you spend less time on it. That makes this routine easier to stick to!
Are you going to try Skin Cycling? Check out our other skincare routines here to find your perfect routine.