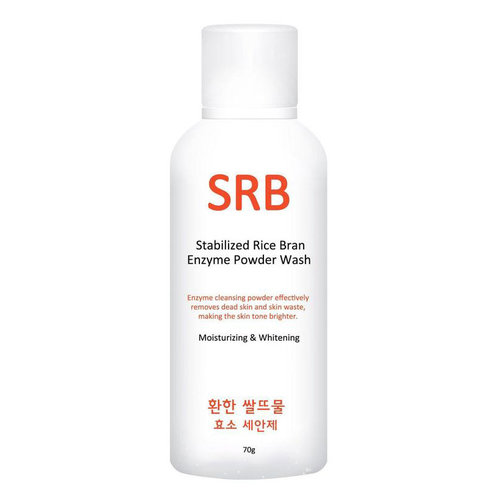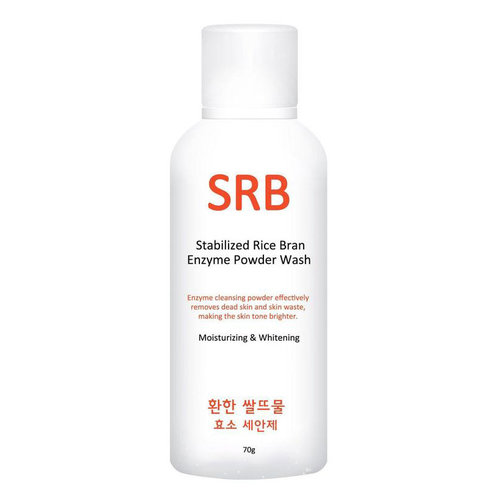 A moisturising, emzyme powder wash derived from rice bran to cleans sensitive skin without irritation
Read more
Order before 22:00, shipped the same day.
SRB
Stabilized rice bran, a.k.a. SRB, is one of the latest innovations in the world of K-Beauty. Beauty gurus swear by it, and celebrities can't get enough of it. The geniuses behind this ingredient are the brand of the same name, Stabilized Rice Bran or SRB, and they have developed the much adored SRB Enzyme Powder Wash.
Best cleanser for sensitive skin
Rice isn't only a tasty food staple, it's also very healthy and nutritious. Stabilized rice bran or SRB is a rich source of over 50 natural antioxidants, like GABA, lycopene and cartenoid, plus essential enzymes such as folic acid and vitamine B. The Enzyme Powder Wash by SRB doesn't only mildly and intensely cleanse the skin, but simultaneously calms and cares for inflamed, red skin. 
SRB Enzyme Powder Wash
Rice based skin care formulas have been known over the years. Traditionally, Korean ladies of the court even cleansed their skin using rice water. However, the use of stabilized rice bran is a new development and has the advantage of stability; it's much less prone to degeneration than traditional rice used in skincare. The stabilisation of the rice bran ensures that the rich nutritious composition is preserved, delivering it's many benefits to your skin. The minerals and vitamins in the SRB Enzyme Powder Wash deeply but mildly cleanses and cares for skin, removes sebum, and makes your complexion look calm, even and bright.
Purchase SRB at Little Wonderland
Are you curious yet about the benefits of the SRB Enzyme Powder Wash? Place your order before 22:00 on weekdays, and we'll send your package your way the same day. If your order exceeds 40 euros, we'll give you a free sheet mask!