By now, most of us are aware or how harmful UV rays are to the skin. I think it's safe to say that every dermatologist on the planet agrees on the importance of using sunscreen. One of the best things you can do to keep your skin looking radiant, wrinkle-free and healthy for as long as possible, is keeping your SPF-loaded products close at hand. Not just in the mornings, but during the entire day. For some, this might sound like bad news. "How do I reapply a product with SPF during the day?", you might think, "does that mean that I have to walk around with a shiny face and smudge my make-up?"
I used to have the same question. I thought it was a hassle to reapply a product with SPF during the day. In this post, I'll show you that this doesn't have to be the case. So, read on if you want tips about reapplying a product with SPF during the day. 
Applying SPF throughout the day
I'll start off with the most important note. Sun protection is a must. To keep your skin in a good condition, you have to use a product with SPF every day, the entire day. Just applying a tiny amount of sunscreen in the mornings isn't going to cut it. After only two hours, the effectiveness of your sunscreen has already decreased significantly. But what's the best way to go about reapplying SPF during the day?
To show you how to approach this, I'm going to differentiate between three different circumstances: a day with no or little sun, a moderately sunny day and an extremely sunny day.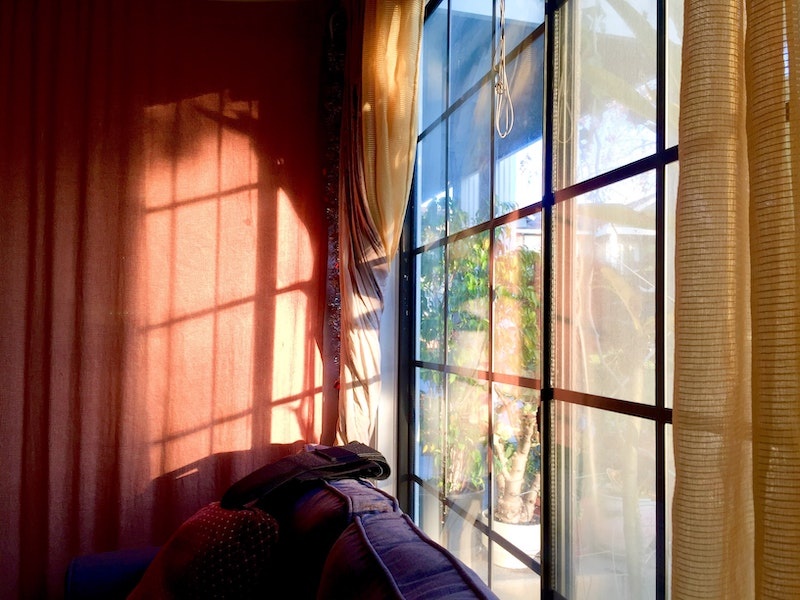 Reapplying SPF on a day with little or no sun
On days with little or no sun, it's still crucial that you start your day with a generous amount of sun cream. This ensures a good base protection for the rest of the day. As the last step in your skin care routine, apply at least a teaspoon of sun cream on your face and neck area. Then follow with the rest of your morning routine. 
Doing this doesn't mean that you're adequately protected against UV-rays for the rest of the day. Even when it's a gray, cold day, or you're inside most of the time. Especially UV-A rays penetrate through clouds and windows with more ease than you'd like to imagine. 
On days like this, it's acceptable to touch up your sun protection with a powder or powder foundation with SPF. At least then, you won't have to worry about smudging your make-up. Make sure to use enough product, because powders with SPF give much less protection than traditional sunscreen.
Best picks:
Reapplying SPF on a moderately sunny day
You can leave your coat at home, or have a nice refreshing drink on a terrace. On days like this, when it's pleasant and moderately sunny, you start your day (like every day) with a generous layer of sun cream. During the day, it's advisable to use a sun spray or a mist with SPF. Spray the product on your face, making sure you cover every inch of the skin, and softly tap the product on to the surface of your skin.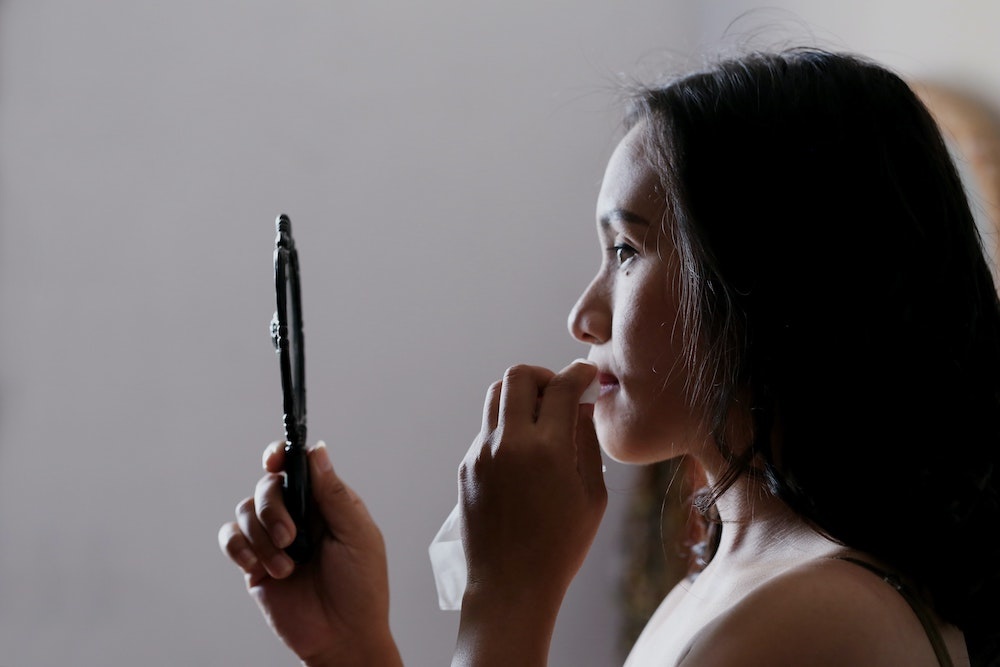 On days like this, you might want to go for a lighter make-up look, to ensure that everything stays in place after you've sprayed your face with a sun spray or SPF mist. 

Best picks:

Reapplying SPF on an extremely sunny day
Is your ice cream melting in your hand? Are sandals the only approved footwear? Hot summer days like this can be a lot of fun, but on days like this, you can't avoid the fact that you have to reapply sun cream several times over the course of the day. For those among us who like to wear a full face of make-up even on the sunniest, hottest of days, this might not sound great. But powder foundation with SPF or a SPF mist isn't going to provide you with sufficient protection against harmful UV rays. So, every two hours, put a sun cream with at least SPF30 on the uncovered parts of your body.
Chemical filters in sunscreens tend to be more lightweight and transparent, making them more suitable for using during days like these, when you want to reapply your sunscreen on your face over the course of the day. If you're looking for advice on how to choose a sunscreen, I advise you read this blog post and/or this blog post that previously appeared on our blog.
If you want to reapply your sun protection on a day like this, it can be annoying to get sticky sun cream all over your hands and fingers. In this case, you can use a sun stick; this allows you to adequately touch up your sun protection, without getting greasy fingers. So you can use your hands directly after applying the sun screen. 
Best picks:
Before I conclude this post, I want to address the fact that my advice is based on a very moderate climate like in Western Europe, where for most of the year, the UV index isn't extremely high. If you want to be fully and completely protected from harmful UV rays, you simply have to apply a thick layer of sunscreen every few hours, no matter what season it is. But by giving you these tips, I hope I've given you some ideas on how to apply SPF on a daily basis, without having to walk around with a shiny face, a white cast or blotchy, smudgy make-up.
Did you try some of my tips? What are your thoughts about applying SPF throughout the day? We always love hearing from you, so don't hesitate with giving us your input!
XXX, Marthe