Hello Wonderlanders,
This week's blog post will continue our series of in-depth ingredient discussions. Our protagonist today is a mysterious orange berry called Sea Buckthorn. Although Sea Buckthorn has been around for many years, some of you might not know all of its secrets just yet...
Having been born and raised in one of the most beautiful natural areas of Far East, I got to know what Sea Buckthorn was very early in my life. My mom would often make a homemade jam from Sea Buckthorn, which, honestly, was one of the best treats I've tasted in my life. The sourness and sweetness of Sea Buckthorn and its rich scent also fit very well in a pot of homemade winter tea, making it a very tasty healthy drink. Frankly, I have the warmest childhood memories associated with this wild berry, but enough about me. Let's get to know Sea Buckthorn better and find out why it is such a powerful skincare ingredient.
What is Sea Buckthorn?
Sea Buckthorn is a kind of shrubbery that can be found throughout Europe and Asia. In Europe, the plant is found more nearby the sea, whereas in Asia it is also found in dry, desertlike areas. As a plant, Sea Buckthorn seems to be quite a tough customer: it is used in agriculture to improve the condition of dry soils and help them sustain other plant life, but as it sits comfortably in the soil it is very hard to get rid of.
What is striking about the plant is that many parts of it are used for many different types of uses: its leaves, fruits, seeds and flowers are used for nutrition, medicine, and cosmetics. Both European and Asian cultures have been using Sea Buckthorn for various purposes for many years. The Ancient Greeks used the berry as fodder for their horses, as it was thought to promote weight gain and a shiny coat. This use also gives the plant its Latin name, 'Hippophae' which means 'Shiny horse'.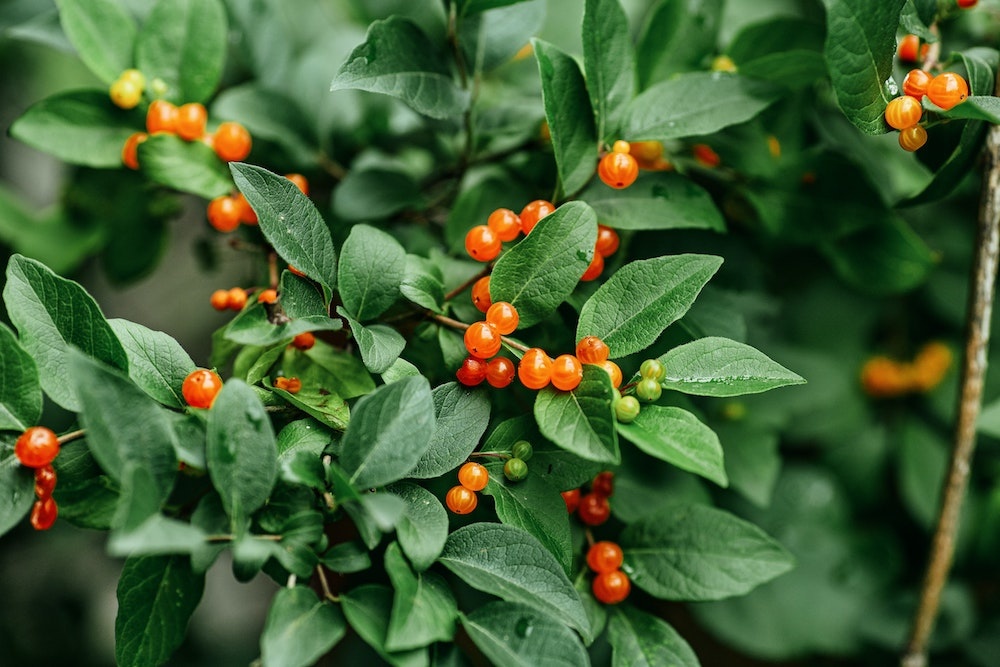 What does Sea Buckthorn do for my skin?
Sea Buckthorn contains many nutrients and compounds, but we focus on those that can be found in the oil made from its fruits. Oil from Sea Buckthorn fruit is rich in vitamin E, carotenoids, phytosterols and essential fatty acids. Vitamin E will make sure to keep your skin plump, maintain a healthy condition of skin cells and reduce harmful effects of UV rays. Carotenoids acts as antioxidants and help to protect the skin against sun damage, enhance its firmness and brighten up skin complexion for a healthy radiant appearance.
Another ingredient present in Sea Buckthorn that you should know more about is phytosterols. Phytosterols are cholesterol-like molecules that can be found in many kinds of vegetables, nuts and seeds. However, they are quite the opposite of cholesterol: phytosterols actually help to lower cholesterol as they compete with cholesterol for absorption by the digestive tract . Furthermore, phytosterols are found to prevent multiple types of cancer through their high concentration of antioxidants, which is particularly beneficial when it comes to skin's health. Finally, and most relevant for this blog, is that phytosterols have been found to encourage the production of collagen and halt the slowing down of collagen production caused by sun exposure and aging.
Last but not least, the essential fatty acids that Sea Buckthorn contains are called essential for a reason. Studies have shown that a lack of these nutrients causes increased moisture loss of the skin as well as scaling and dryness. However, systematically applying it to the skin and making it part of your diet can reverse these effect.
In summary, the ingredients in Sea Buckthorn help to reinforce a healthy, hydrated skin and protect it against the sun damage. This would explain why Russian cosmonauts used cream from Sea Buckthorn to protect themselves against cosmic radiation!
Litte Wonderland Sea Buckthorn Favorites
You might want to try out some products containing Sea Buckthorn! Below, we provide you with a selection of great products containing this excellent natural ingredient that will help to repair, calm and nourish your skin.
| | |
| --- | --- |
| | |
| Aromatica Lively Vita Glow Sleeping Mask | Purito Sea Buckthorn Vital 70 Cream |
| | |
| --- | --- |
|   |   |
| | |
| By Wishtrend Vitamin 75 Maximizing Cream | Petitfée Oil Blossom Lip Mask Sea Buckthorn Oil |

Till the next week,
LW Team xxx