Sheet masks are probably the most popular and bestselling Korean beauty product. Being the lazy person that I am, I actually don't use sheet masks all that often. I just can't be bothered to sit around for 20-30 minutes waiting for the mask to work on my skin and then spend 5 minutes patting the remaining serum into my skin. There's so much fuss that goes into using sheet masks, I tend to stay away from them. I know it sounds like I'm some spoiled little brat, but my dislike for sheet masks does not come from a sense of entitlement, but plain laziness. However, I know that masks are essential for keeping your skin youthful and supple. I care about my skin and I want to boost it however much I can. Since sheet masks and wash-off masks are too time consuming for me, I tend to gravitate towards sleeping masks.  
For those who don't know what sleeping masks are (do you live under a rock?), sleeping masks are basically night creams that you apply on your skin in the evening and rinse off in the morning. They come in a variety of textures and work to transform your skin overnight. I love sleeping masks because:
1. You don't have to waste a half hour worrying about your sheet mask falling off.
2. They stay on your skin overnight, so they have more time to work on your skin.
3. They don't feel as sticky as many sheet masks tend to do.

I have quite the array of sleeping masks in my collection that I love and today I want to tell you all about my favorite ones.
Let me preface this post with a few facts. My skin is oily and very sensitive. I like quick-absorbing sleeping masks and I cannot stand stickiness and tackiness (honestly who does like stickiness right before bed?). I generally go for gel-type sleeping masks because those tend to be non-sticky and sink in quickly. Ok, so now that you know my skin type and what I look for in a mask, let's get into the masks.


Klairs

 Fr

eshly

Juiced Vitamin E Mask
The Klairs Freshly Juiced Vitamin E Mask is a vitamin E sleeping mask. Vitamin E is a powerful antioxidant that helps slow down aging and helps protect skin against harmful UV rays. This mask also contains Niacinamide to help fade skin discolorations and brighten skin, and Adenosine to help skin regeneration. It has a lightweight, pudding-like jelly texture. The pudding texture is very intriguing. When you take some out of the jar, the cream starts to go back to its original consistency and becomes flat again. This makes it look like you've never used the cream. It's quite fun. Also, if you already love the Klairs Freshly Juiced Vitamin Drops, try combining it with this mask. The vitamin E mask was actually developed to enhance the effects of the Vitamin Drops, because the vitamin E in this mask potentiates the vitamin C in the Vitamin Drops for an even greater effect on your skin. You'll wake up with glowing and radiant skin. Trust me, you'll love it!

I personally use this mask whenever my skin is in need of some radiance and life. This mask is very moisturizing, so I tend to use it in the colder months, but it works fine in the summer as well. You might find the texture kind of weird in the beginning, because it really feels like you're applying custard to your skin. But I actually liked that about this mask. I would recommend this mask to anyone who suffers from dullness, regardless of skin type.
Be aware: depending on the amount of cream you apply to your skin, this mask can make your skin look oily. I know I said I usually don't go for oily masks, but this is the only mask in this post that can do that to skin (but I love the results so much that I don't care). So definitely don't apply this mask to your skin in the morning. I know some people do that with sleeping masks.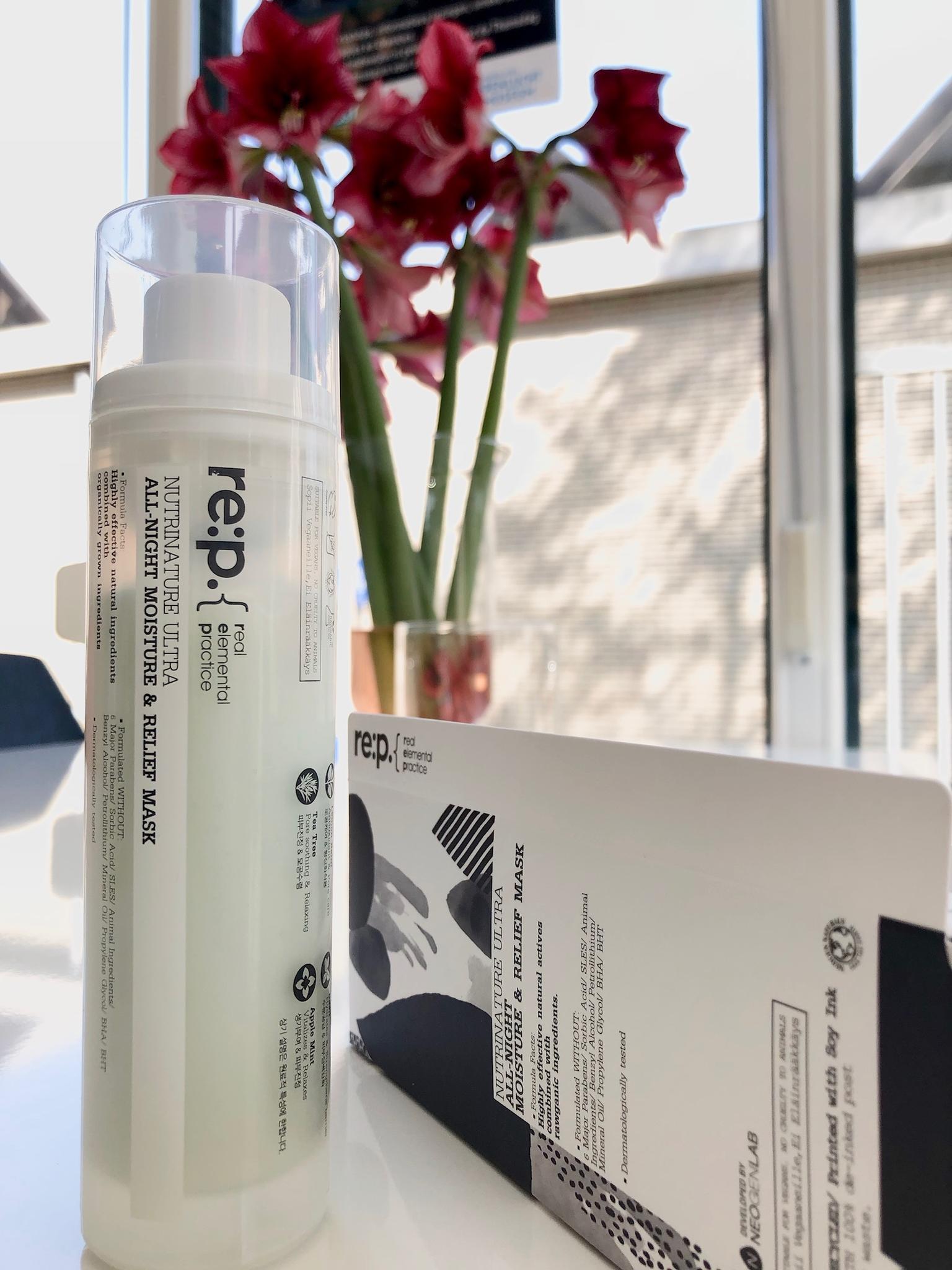 Re:p Nutrinature Ultra All Night Moisture & Relief Mask
The Re:p Nutrinature Ultra All Night Moisture & Relief Mask is an amazingly soothing and calming mask. It contains anti-bacterial and anti-inflammatory Calendula, Tea Tree oil, and Applemint to relieve redness and irritation, and Niacinamide to improve elasticity. This mask also features Olive oil to moisturize skin, Basil to hydrate skin, and Lemon Balm for antioxidant effects.

This mask has a very light, gel-type (greenish) texture that immediately absorbs into skin and leaves skin soft and smooth. I use this mask whenever my sensitive skin breaks out in rashes for no reason (it just does that sometimes -.-) and this mask really soothes and alleviates the irritation overnight. I absolutely recommend you try this if you also suffer from rashes, irritation, and redness. It really helps.
J. One's Black Jelly Pack is an anti-aging sleeping mask with 7 powerful antioxidants. Black Berry, Blackcurrant, Black Pearl, Truffle and Propolis hydrate and nourish skin, while Hyaluronic acid and Niacinamide hydrate skin and brighten dull skin tone. This mask has very good firming effects and keeps skin supple.

I use this mask whenever I feel like my skin looks flat and dull, and needs some plumpness. I always wake up with much plumper, softer, and more glowing skin in the morning whenever I use this mask.
The texture I would describe as a slippery gel. It feels a little sticky immediately upon application, but that quickly sinks in and fades. I would say this mask is suitable for every skin type.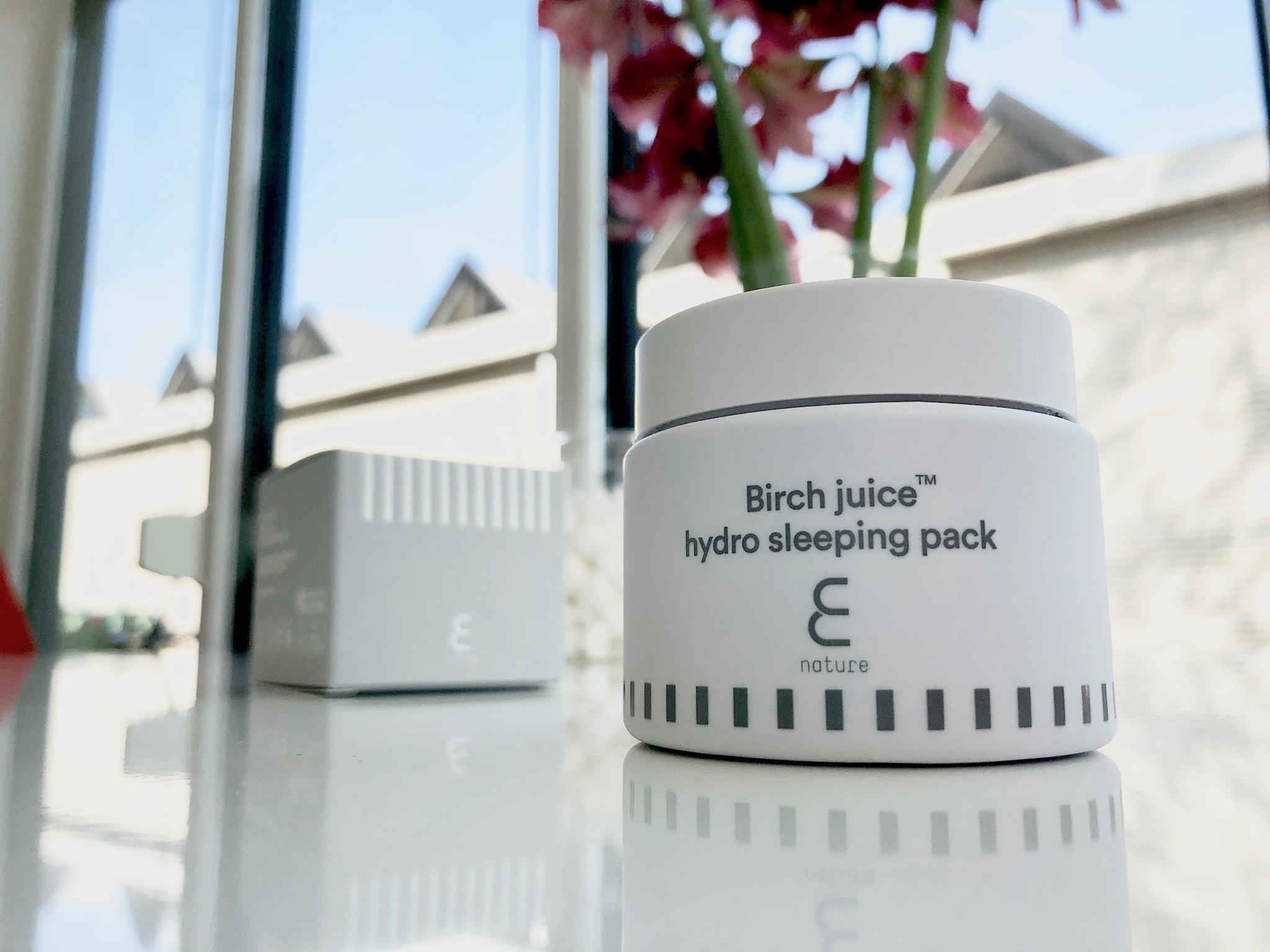 E Nature Birch Juice Hydro Sleeping Pack
E Nature's Birch Juice Hydro Sleeping Pack is an intensely hydrating sleeping mask with 74% Birch sap, Chamomile extract, and Plantain seed extract. It's a very simple mask and does not contain any unnecessary ingredients.
The texture of this mask is extremely light. I would say it's the lightest of all the sleeping masks I described today. It's a liquidy gel that immediately sinks in and feels cooling and hydrating on the skin. Because of its light texture and cooling effects, I love using this mask in the summer months when my skin is feeling hot. It soothes my skin and keeps it hydrated.
This mask is marketed for all skin types, but personally I find this to be too light for dry skin, especially in the winter when skin is extra dry. If you have normal-oily, sensitive skin, I would definitely recommend this mask. But if you're really dry, I think you might benefit more from a richer sleeping mask (maybe Klairs' Vitamin E Mask).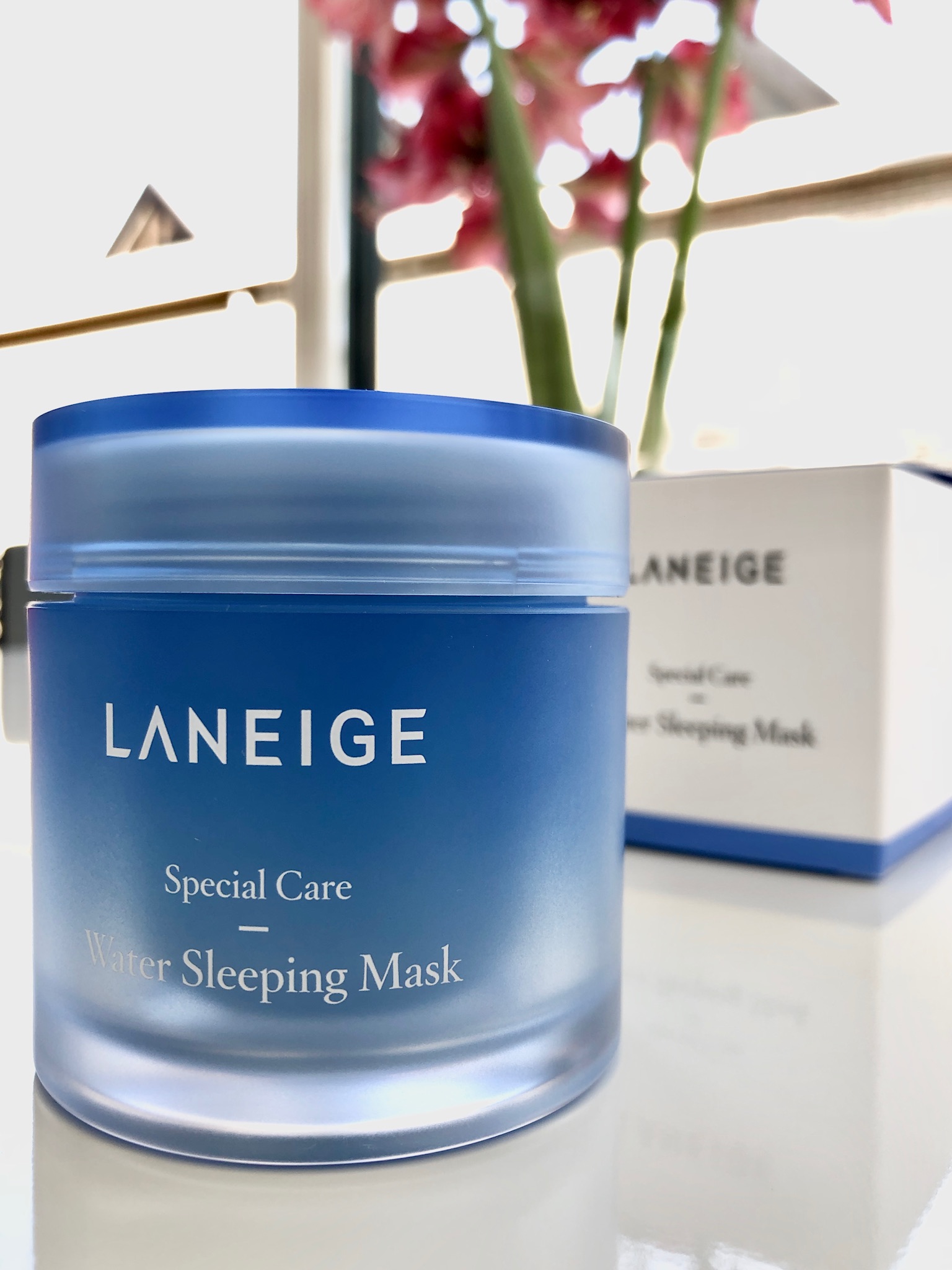 Laneige Water Sleeping Mask
The Laneige Water Sleeping Mask is a hydrating and calming sleeping mask. It contains Laneige's patented Hydro Ionized Mineral Water, which consists of 6 hydrating minerals thatare ionized and stabilized in water to penetrate quicker and deeper into skin. Zinc, Potassium, Calcium, Magnesium, Manganese, and Sodium hydrate skin and maintain ideal hydration levels to prevent future moisture loss. The mask is also infused with a calming sleepscent of Orange flower, Rose, and Sandalwood to relax skin, and Apricot and evening Primrose extracts to brighten and purify skin.
I use this mask for the same reason I use the E Nature Birch Juice Hydro Sleeping Pack. Whenever my skin is in need of some moisture and relaxation, this is the mask I go for. Again, it has a very light liquidy gel texture that sinks in quickly and leaves your skin hydrated. I don't find that it does a lot of nourishing or moisturizing. For me, this mask is purely hydrating. I think all skin types would like this sleeping mask since it is so hydrating. But if you suffer from flakiness, I think you would need a creamier mask, because I don't think this mask is emollient enough for flaky skin. Also, if you're sensitive to smells, this mask may not be the mask for you. You can definitely smell the 'sleepscent'. If you'd like something similar without as much fragrance, go for the E Nature Birch Juice Hydro Sleeping Pack.

So these are my favorite sleeping/night masks. I hope you have found something that you might like and I'll see you next week!