There was a time before I knew about clean beauty. Parabens, artificial fragrance, silicones? I'd never heard of them. How things can change! Lately, it's a big hit in the world of skin care: clean beauty. But what is clean beauty? What sets it apart from 'regular' beauty? And natural beauty, does that mean the same thing? Sometimes skin care can get a little confusing, right? Let's dive into clean beauty. :)
At Little Wonderland, we think it's wonderful when costumers make conscious choices when it comes to their skin care. It's one of the reasons we add the ingredient list to our products whenever possible. But what does 'clean beauty' really mean? Is clean beauty the same thing as natural beauty?
Clean beauty at Little Wonderland
At Little Wonderland, we generally call a product clean beauty if it doesn't contain any ingredients that consumers want to avoid when they choose for clean beauty. This boils down to artificial fragrance and coloring, parabens, mineral oil, SLS/SLES and silicones. 
Clean beauty: what is it?
But actually, clean beauty isn't a very clear concept. It's not a clearly defined label, which basically means that manufacturers can create their own definition of clean beauty. Generally speaking, clean beauty refers to products that have been developed with awareness and care. Often, certain synthetic ingredients are kept out, like silicones, parabens or synthetic fragrance.
But there's more: a lot of clean beauty focuses on sustainability; the packaging can be made from recycled materials, or the manufacturer makes an effort to diminish their ecological footprint. If you purchase clean beauty, there's a big chance that it's a combination of all these elements. Clean beauty isn't very specific, it's more like a blanket term.
Lastly, it's important to note that 'natural' doesn't automatically mean that a product is mild or that it can't be harmful. You'll find that there are a lot of toxic substances that are natural. Evidently, there is a huge range of 'chemical' ingredients that have a great track record, and of which the efficacy and safety has been proven by a big body of research and data, backed by dermatologists and skin experts worldwide. 
Pure beauty?
Cosmetic companies love buzzwords like natural beauty, clean beauty and pure beauty, because consumers tend to be attracted to them. If you want to make conscious skin care choices, perhaps it's more effective to look out for the following concepts and/or criteria: cruelty free, organic, natural and vegan. These labels are related to the general idea of clean beauty, but they all mean something different and are more regulated and specific if you compare them to 'clean beauty'. 
Skin care guideline


Cruelty free cosmetics aren't tested on animals. So, by law, companies have to prove that they don't test their products on animals to brand their skin care cruelty free. For a long time, products that were sold in China weren't cruelty free, because the Chinese government made animal testing mandatory for all cosmetic products before they could enter the Chinese market. From 2020 onward, this is going to change. Great news for everyone who loves cruelty free cosmetics, and who doesn't?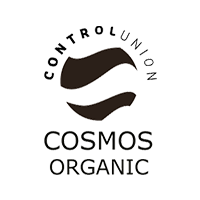 Most organic skin care has an ECOCERT/COSMOS certification from ECOCERT, an organic certification organization based in France that operates worldwide. The COSMOS approval means that a product contains at least 95% ingredients of a plant based origin, and at least 10% ingredients of an organic origin. To bear this label, the manufacturer has to follow additional protocols. The raw materials used in the manufacturing process have to be sustainable, and it's not allowed to formulate skin care products using GMO's (genetically manipulated materials). The packaging has to be either recyclable or biodegradable. So if you want to choose organic cosmetics and skin care with mostly natural ingredients, it's a good idea to be aware of this.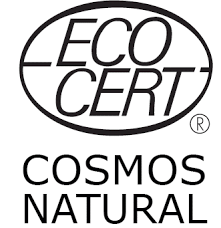 Natural cosmetics can bear a COSMOS stamp of approval too. While this doesn't mean that the products are organic, they do have to adhere to certain standards. In this case, that means that at least 50% of the ingredients are from a plant-based origin, and at least 5% of the ingredients are organic. Skin care products that show the 'COSMOS Natural Cosmetics' label, have been produced following the same strict rules concerning the use of sustainable packaging and the total ban on the use of genetically manipulated materials. So if you want legit natural skin care, and you're serious about making the right choice, this can be helpful while buying skin care products.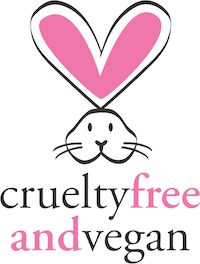 Vegan formulas don't contain any animal derived substances, like honey, snail or pig collagen. Products can be cruelty free, but not be vegan at the same time. For instance, a snail essence that hasn't been tested on animals. Complicated right? Who said skin care was easy. ;) To put it simply, if a cosmetic and/or skin care brand uses the trademarks mentioned above here, you can rest assured that the product you're using is both vegan and cruelty free. They are two of the most commonly used quality labels issued to vegan and cruelty free products.
Clean beauty: it may sound like a buzzword, but if you ask me, a conscious approach to skin care is here to stay. I hope my blog has left you feeling informed, and not overwhelmed. If you have questions about a particular brand or product, our customer service will gladly help. Have a great skin-day!
XXX, Marthe