International Women's Day is a wonderful opportunity to celebrate the strength, beauty and resilience of women around the world. So embrace your femininity, your feminine side, or the most important women in your life! The past few months have been strange and uncertain for many of us. So we think this Women's Day is a great opportunity to engage in some serious self care. To help you on your way, we've hand picked five Korean skincare products to splurge on!
There's nothing like chilling on the couch wearing a peeling foot mask. I mean, you literally can't walk properly while wearing them, so you're forced to relax. Feet masks are a true Korean skincare staple! Why would you spend your hard earned $$$ on hand creams and hand masks and totally ignore your lovely tootsies? The Frudia My Orchard Peach Foot Peeling Mask smells peachy and makes your feet feek silky soft.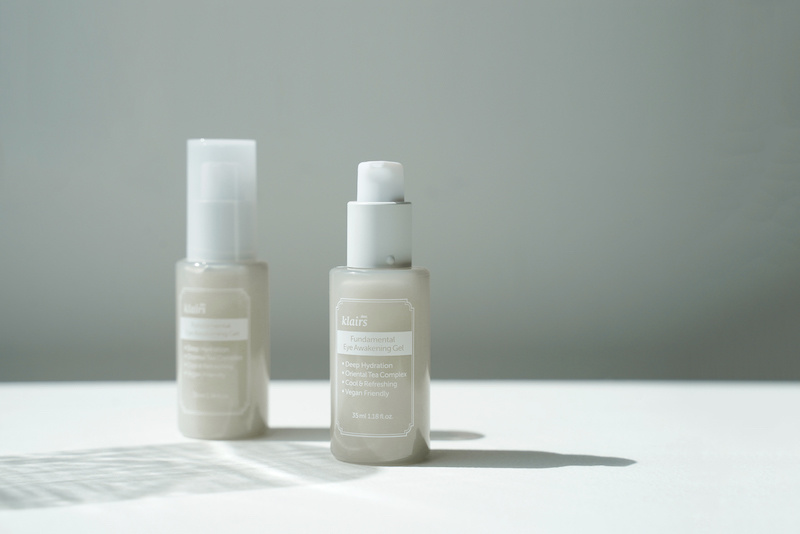 We'll be frank. There's nothing that beat a good night's sleep, and staying well rested is important for healthy, vibrant skin. But even then, consistent use of a good eye cream or gel can certainly improves fine lines, dark circles or a tired, puffy glance. Klairs Fundamental Eye Awakening Gel is a lovely and nourishing eye gel with peptides, green tea and caffein to give your eye contour area some refreshing, firming nourishment and care.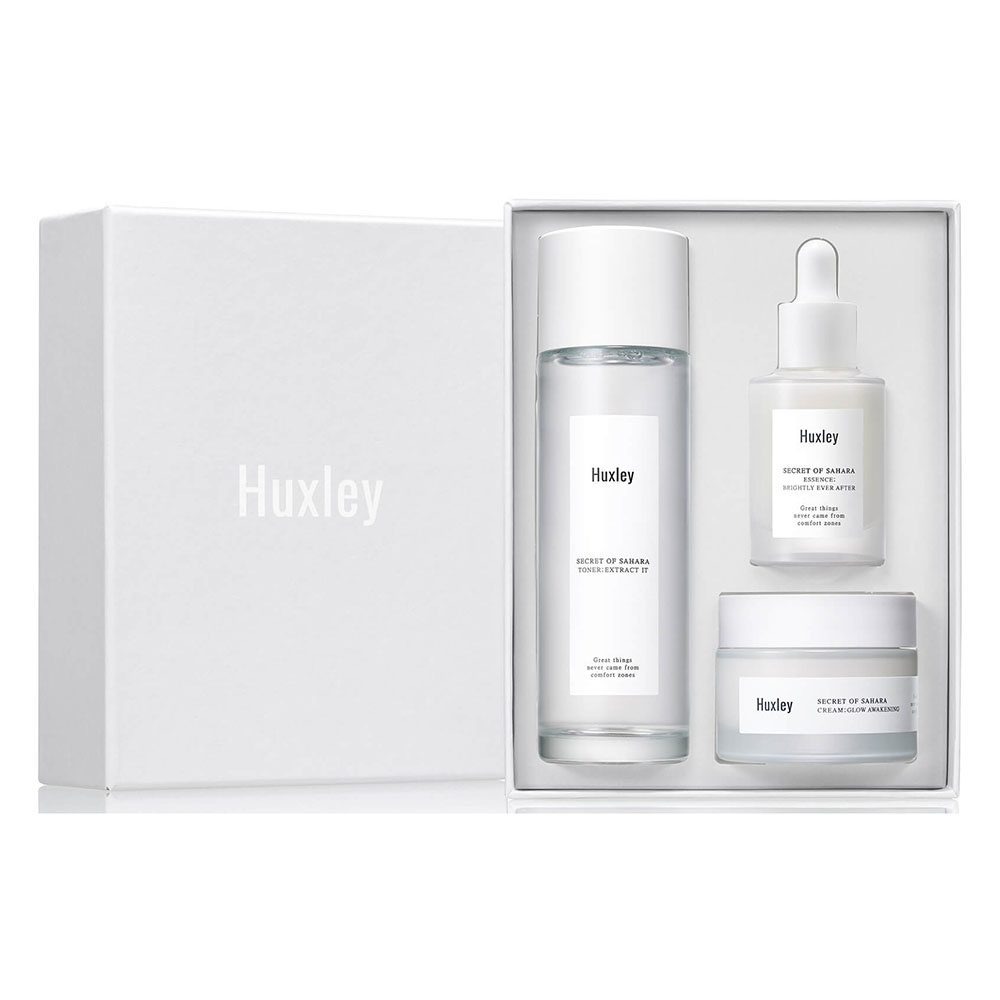 The HUXLEY Brightening Trio contains everything your skin needs when it's feeling a little dull and lackluster. It contains a toner, essence and moisturizer rich in antioxidants and natural extracts to brighten up your skin and protect it from external stressors. This kit relies heavily on the hydrating goodness of prickly pear extract, a wonderfully soothing ingredient known for its nourishing, antioxidant magic. A wonderful trio to give to yourself or to someone else!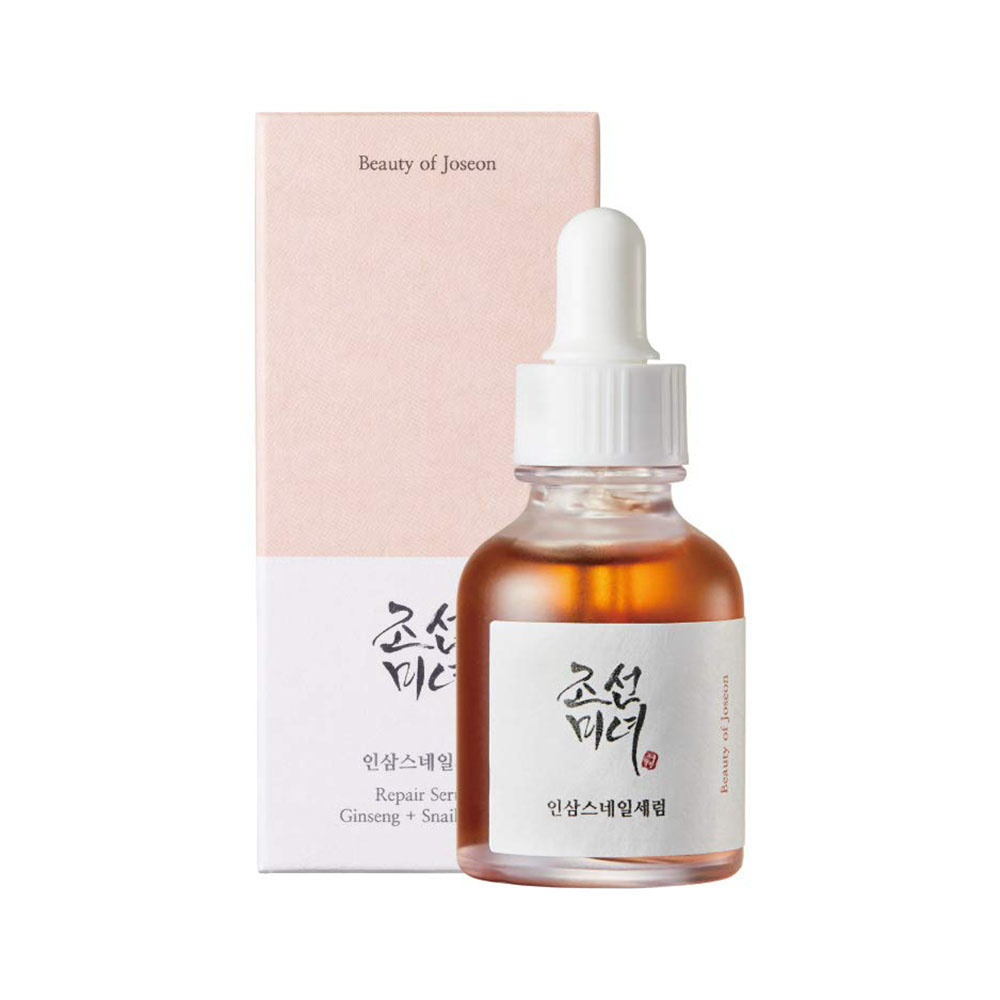 Beauty of Joseon combines traditional Hanbang ingredients with the newest innovations in Korean skincare. The Beauty of Joseon Ginseng Repair Serum is a regenerating, firming serum with snail filtrate and 63% carrot root water. Ginseng is an iconic Korean ingredient, also know als 'Korean gold'. This is a little gem of a serum, because it does many things; soothe, give a glow, and improve some small lines as well. Snail is know to intensely hydrate, heal and firm. If you want a multi-targeted serum to boost your skin health, this is a wonderful formula!
Vegan hair care is hot. We get it; who doesn't want bouncy, shiny locks minus the cruelty against animals? The Aromatica Quinoa Protein Hair Ampoule is a caring spray with the richness of an ampoule. Quinoa seed, coconut oil and sweet almond oil give your hair resilience and suppleness, nourish damaged and dry hair and prevents split ends and broken hairs. And since many of us have gone a while since having a haircut, it's quite possible that your hair needs a little pick-me-up.
These five Korean skincare goodies should keep you pampered from head to toe. How are you celebrating Women's Day? Let us know!
XoXo, LW Editorial Team