February is the month of love. We're doing things differently by focusing on loving yourself and your skin! This Valentine's Day, it's time to embrace some serious self love. This includes a loving relationship with your skin. I'm sharing an intimate journey about how K-beauty made me love my skin. Exciting, right?!
I first encountered Korean skincare in 2011. By that time I had been suffering from hormonal acne for a few years. The only products I was familiar with were the skincare products I could find in the drugstore around the corner from my parents' house. They looked like medical treatments, and felt quite harsh on my skin. My skincare routine didn't feel like self care at all. More like a necessary evil!
In the hope of getting clear skin, I used pretty old-school anti-acne products that I thought were helpful. Cleansers with harsh surfactants that made my skin feel dry and patchy, physical exfoliants with hard walnut shell particles that left my skin looking red and irritated. Looking back at pictures from those days, I see see someone who wasn't happy in her skin. Skin care wasn't something I enjoyed. It felt like I was tormenting my skin in the hopes of getting rid of my pimples.
Then I discovered a little thing called K-beauty through the internet. I was instantly curious. The products looked so different from what I was used to: cute, sleek and playful, not like the Western brands I was using at the time and that looked like prescription-style medications. K-beauty offered products I'd never heard of: essences, sheet masks, emulsions... I felt like a kid in a candy store.
Let me tell you: buying K-beauty online in 2011 was quite the experience. I relied on Google Translate a lot. Back then, it wasn't possible to track my order, so I had to take a leap and hope for the best. After what felt like an eternity, my parcel arrived. I ordered a snail essence, a BHA cleanser, two hydrating toners and a bunch of playful sheet masks. I was so excited! I'm sure you recognize that feeling when a beauty haul arrives. But this was for the very first time!
Slowly but surely, my skincare routine started to transform. All those harsh, drying anti-acne treatments had left my skin in a pretty sorry state. But once I started to shift towards mild, nourishing products, I noticed that the health of my skin started to improve. K-beauty taught me about the importance of a healthy moisture barrier. That I shouldn't fight against my skin, but that I needed to listen to my skin. A world of new ingredients opened up: from snail mucus to propolis, to herbal extracts with soothing, antioxidant properties.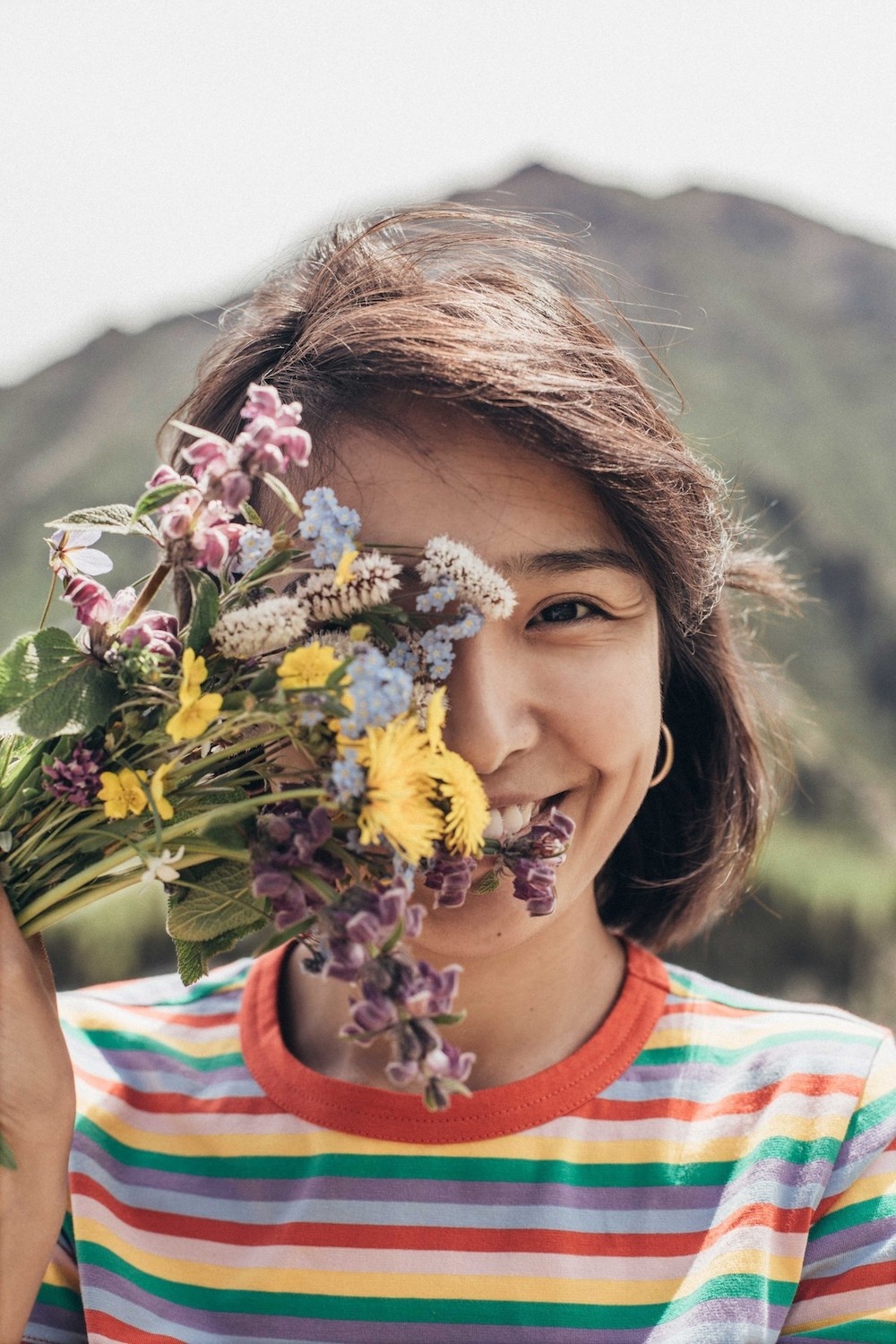 Of course, my skin didn't clear up in one day. But after following my new skin care routine for a while, I noticed a change. My cheeks weren't as red as before, and my overall complexion seemed more calm, more evened out. My nose, once the home of many blackheads, seemed to clear up. By that time, I had implemented double cleansing for a few months. I didn't notice any new blackheads, and my pores became less prominent. My skin felt more smooth, more calm, and on some days, I even had a subtle glow. My new K-beauty journey turned skincare into self care, and it really boosted my confidence.
There was another transformation. I started to actually enjoy my skincare routine. Some days, I even looked forward to it! What once felt like a chore, turned into a daily moment of self care and reflection. Especially at night, I really checked in with myself and my skin. I tried to listen to what my skin craved, and adjusted my skin care accordingly. My new, Korean skincare routine wasn't geared towards battling my skin, but towards taking the time to gently care and soothe my skin. 
My current skincare routine really brings out the best of my skin. K-beauty and self care go hand in hand for me, and skincare feels really therapeutic for me. One of the things I still enjoy the most, is exploring new products that I can implement in my ever changing skincare routine. I'm always trying to find the balance between being consistent in my skincare, and discovering new products to see if they work for my skin. All in all, you could say that K-beauty taught me to fall in love with my own skin again...
Back to you. How does K-beauty relate to self care and skin love for you? When you look in the mirror, are you happy with what you see?
Love, Marthe