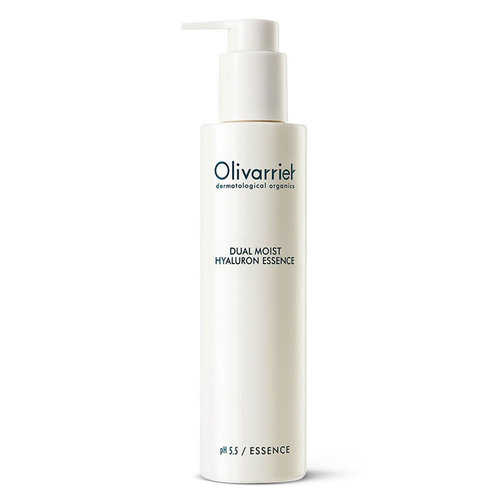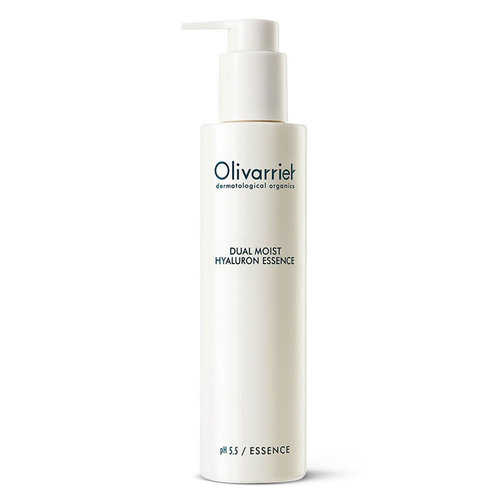 Provides a deeper level of moisture with micro-hyaluronic acid and olive squalane
Read more
Order before 22:00, shipped the same day.
Olivarrier
Less is more. That's what Olivarrier is all about. The raw, plant based materials they use for their skin care are always organically harvested. They combine potent natural ingredients with the latest dermatological insights, to develop products with maximum efficacy and cosmetic stability. Olivarrier roots for a life that centers around the essence. Effective, hydrating products, and a simple skin care routine with only the best ingredients. That's the speciality of Olivarrier.
Dual Moist Hyaluron Essence
Olivarrier is a creation of 'olive' and 'barrier'. They are a sustainable brand that relies heavily on olive oil, a rich and nourishing oil with many benefits to the skin. Olivarrier believes that the secret to a radiant, healthy skin lies in cultivating the health of your natural skin barrier. The products by Olivarrier are perfect for sensitive, dehydrated skin that needs some extra love.
The Dual Moist Hyaluron Essence by Olivarrier is a best pick for everyone who wants to hydrate and care for their skin in a natural yet effective way. This essence is formulated with micro-hyaluronic acid, for optimal penetration of the skin, plus nourishing olive oil and squalane. For a smooth, calm and radiant skin. 
Buy Olivarrier at Little Wonderland
Olivarrier is a vegan brand, and over 95% of their formulas consist of all natural ingredients sourced directly from nature. Their skin care is free of fragrance, coloring, synthetic conservatives, silicones, or petrochemicals. Olivarrier never tests their products on animals. They strive to protect the planet for future generations. 
Order your lovely Olivarrier products before 20:00 on weekdays, and we'll make sure your order will be on your way that same day. We always give you the cutest samples, and if your order exceeds 40 euros, we'll give you a free sheet mask.