Hi Wonderlanders,
We often get questions about Double Cleansing, and specifically, about how to make this step more efficient during busy mornings and whether it is really a necessity to make an effort to perform this skincare ritual? Our answer is - DEFINITELY! Yet, we do understand that it's not practical for most of us to spend 15-30 minutes on skincare routine each morning. So, in this blog post we reveal some tips and tricks on how to create a quick and effective a.m. routine!
Simple Hacks For Double Cleansing 
1: Oil-To-Foam
If you are truly committed to your daily Double Cleansing ritual even when you don't have enough time in the morning - we have the perfect solution for you. Lately, there are many new products that have an oil-to-foam texture. These oil cleansers gently remove light makeup and dirt when first massaged into the skin, but upon contact with water, it transforms into a rich foam. This gives your skin a refreshing cleansing without an oily residue, thus, simplifying the Double Cleansing!   
Products to consider:
2: Cleansing Stick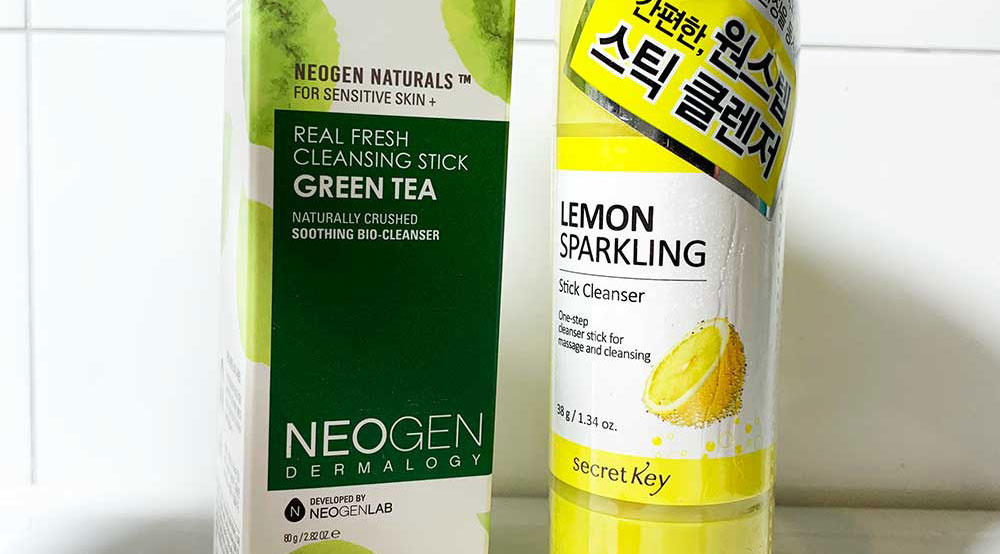 Another alternative for double cleansing would be using a Cleansing Stick. Those are usually made with a combination of natural oils and moisturizers. Like with other skin cleansers, cleansing stick formulas are formulated to achieve different skin benefits. And they're also spill-proof and bacteria-resistant. Go ahead and put them into your gym bag and carry-on! Cleansing sticks contain very little water and preservatives, so they don't allow unwanted bacteria to grow, keeping it hygienic!
Cleansing sticks to consider:
Secret Key Lemon Sparkling Stick Cleanser
Neogen Real Fresh Green Tea Cleansing Stick
3: Cleansing Water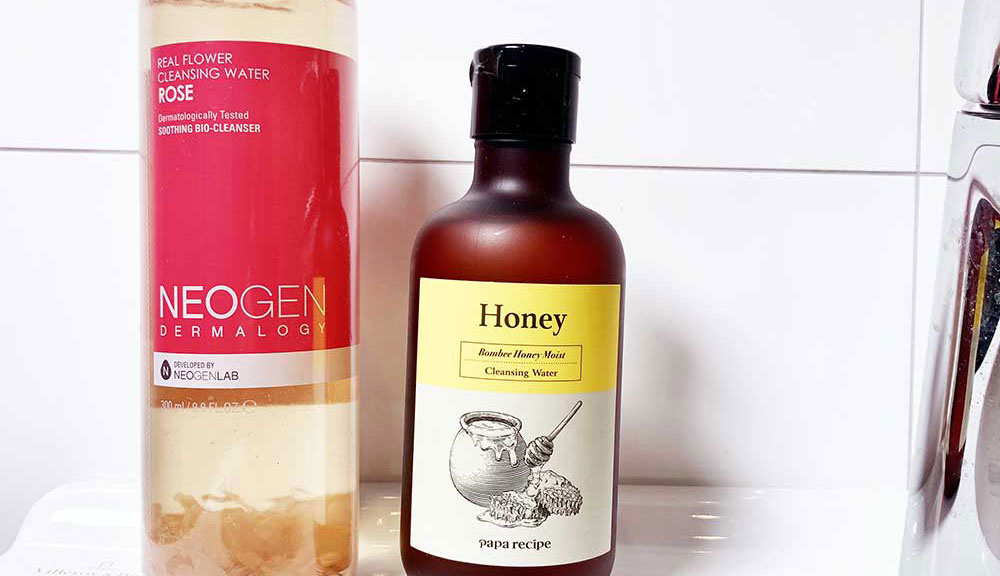 Cleansing Water is not a strange item to most of us. It's basically a micellar water packed with ingredients to cleanse away makeup, dirt, sebum and pollution while leaving your skin soft, hydrated and refreshed. Depending on your personal preference you can use a cleansing water once or twice a day, but for us ('lazy ones':P) this can be a reasonably good solution to morning cleansing during an extremely busy morning. P.S Compact cleansing water is also the way to go during the long flights/train rides.  
Products to consider:
Simple Hacks For Hydration
1: Mist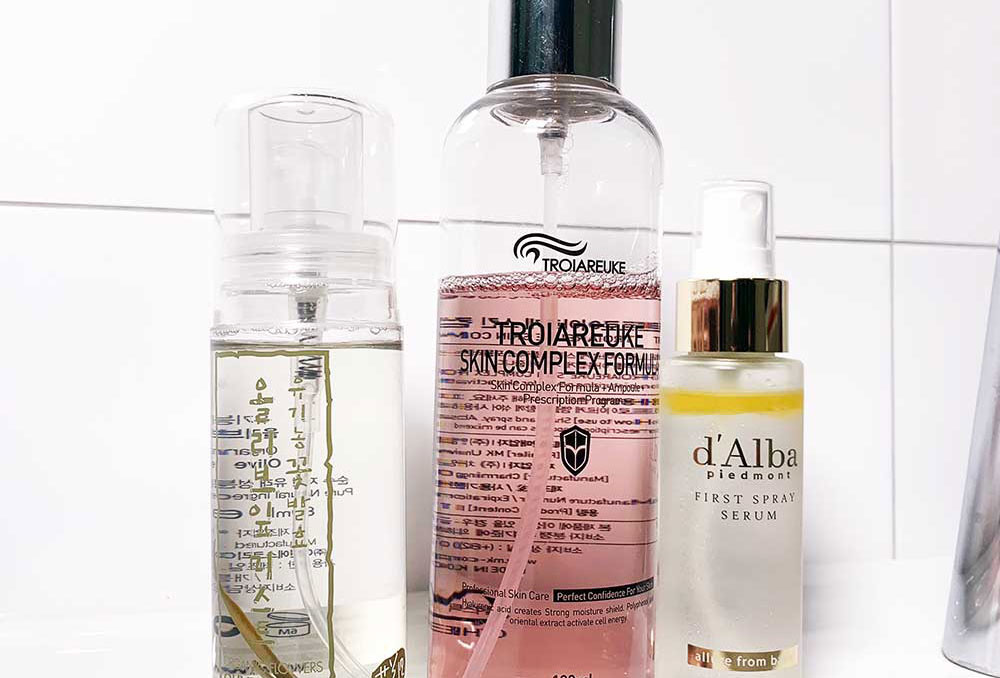 After the cleansing, it's really important to hydrate your skin! Mists are a very convenient product for this, and some of them can also be used as a toner in the morning. After cleansing, spray a thorough amount and then, without patting it dry, apply your moisturizer. This way, the moisturizer will be locking in moisture more efficiently throughout the day and will give your skin an instant plumping effect. If you have a toner, essence or any other product that is water-like in consistency, you could pour it into a spray bottle for on-the-go misting.
Here are some of our favourites:
2: Sleeping Mask
You also have to ask yourself, what can you do during your p.m routine to wake up to the perfect skin? LW's favourites are sleeping masks. These have a creamy texture that absorbs into your skin immediately after application. There are different kinds of sleeping masks available on the market. For a more detailed information about sleeping masks read our blog:
3: Sheet Masks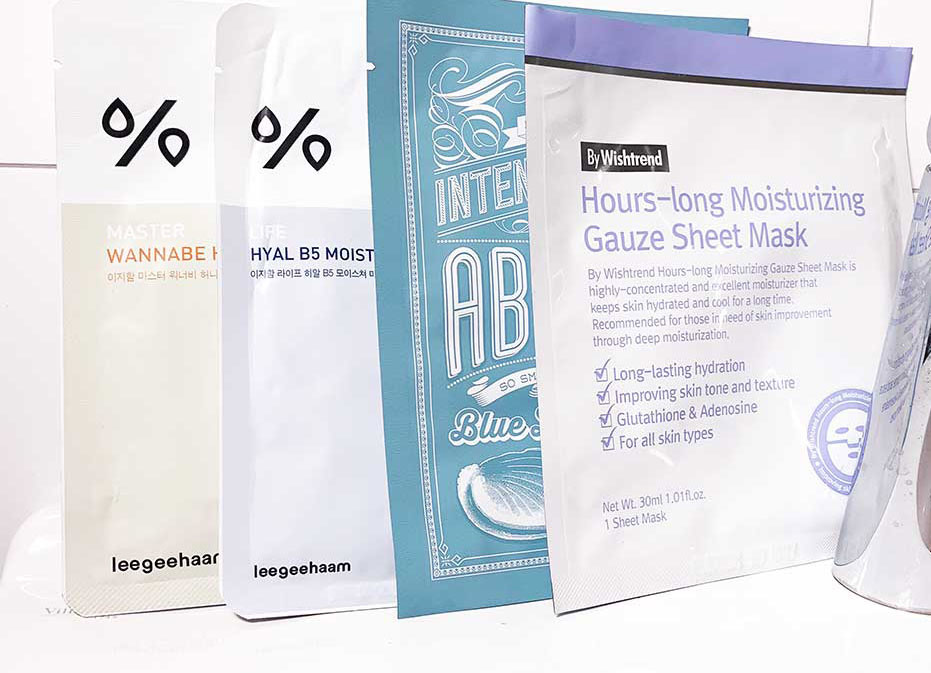 Not a fan of sleeping masks? Don't worry we also have another amazing hack for you! There are different kinds of sheet masks on the market. Some are for pores and some for brightening up a skin tone. Did you ever think that you could find a sheet mask that is moisturizing enough for your skin to still feel the moisture the next morning? Doesn't it sound amazing? Here are the sheet masks that we have used ourselves and saw wonderful results the next morning:
More information about these kinds of sheet masks will be available on our new blog series that are coming up soon ;) Stay tuned!
4: Lip Mask
Another of our team's favourites are lip sleeping masks. These gently melt away dead skin cells and repair dry, chapped lips overnight for soft, smooth, kissable lips the next morning. We all know the pain of having to use a scrub before being able to properly apply a lipstick.
Using lip masks at night eliminated this trouble, and thus, saves some time in the morning!
Forever in love with Laneige Lip Sleeping Mask Apple-Lime.
Simple Hacks For Moisturiser
Still want to be able to apply a sunscreen even when you run out of time in the morning? Did you ever consider to try switching your cream with a moisturizing sunscreen? We've got you here! Here are the two products that we have selected and tested ourselves. Love them!
Nowadays, cosmetic brands understand that we don't have enough time in the morning to do a complicated skincare routine and they started to introduce more multitasking products. The idea is to pack those products with ingredients that have a wide range of effects. An example is the famous Son&Park Beauty Water, which is a cleansing water, mist, toner and exfoliant at the same time.
Another such example are cushions. Innovation in Korean beauty industry simplifies the application of liquid foundation and makes the path to dewy finish much easier. All you need to do is to lightly press the puff down and gently pat it onto your skin. And the best part is of course the convenience of cushions.
I hope this blog has given you some useful ideas on how to make your mornings better!
Liked this blog or have some questions? Comment below <3